Available to purchase anytime, from anywhere and do it at your own pace….
Investment: $55 USD for 14 hours of classes and a mini ebook.All times are in EDT
An inspiring virtual liquid cleanse retreat with daily yoga and meditation, inspiring talks on self-care techniques and nutritional food workshops. Including a 5-day suggested simple cleansing program for you to follow at home.
All classes will be recorded if you are unable to attend live.
All attendees receive a PDF document with recipes & other supporting material.
In this retreat you will:
Be guided through a 5 day cleanse protocol – we will provide recipes for the juices, smoothies and soups;
Release old stories (and waste);
Learn cleansing techniques that will continue to empower you;
Experience more energy, more clarity, more upliftment in life;
Appreciate the beauty in all situations;
Deepen your connection to yourself;
Access inner wisdom and find your direction;
Have the opportunity to connect to other people on the same frequency through a WhatsApp group.
What's most present for you?
You might be feeling like your energy is stagnant
You might be feeling isolated and disconnected
You might be feeling unwell, and not your spritely self
You might be feeling overstretched and overwhelmed by all the responsibilities
You might be feeling the stress of relationship concerns
You might be feeling sad and depressed, or vulnerable
You are almost certainly feeling a disruption in who you are and where life is going !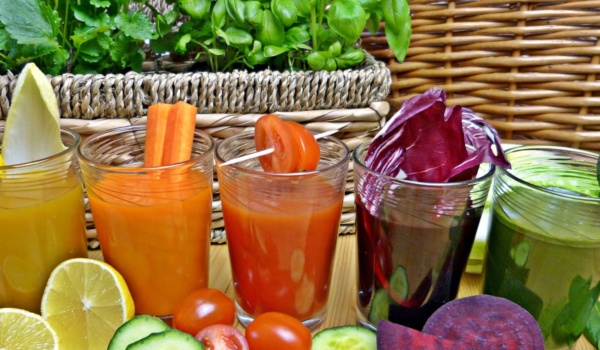 We have been given an opportunity to rest, restore, and reset. And now as the world around us begins to open up this is an amazing invitation to step forward into a new start.
We can now choose how we will emerge from the cocoon. It's a perfect time for a cleanse, to reset our digestive system, our lifestyle choices, and to create positive life-affirming practices as we move forward.
There has never been a more perfect opportunity to grow and emerge into the possibilities of who you can step into.
Our intention is to create a space where we can hold all of this and bring our presence and creativity to it.
Have you been living in aligned purpose?
If not, now is the time you are being called to step into that.
If yes, then you need support and frameworks so you can be of greater service in this next phase of humanity.
When we transform individually, we transform the collective. When we cleanse, we are cleansing on a cellular level, and this shifts everything; our relationship with ourselves, our loved ones, our world.
This is a tremendously important and potent time to let go of all that is stagnant and in the way of you being who you are, to create wholeness to meet the challenges of this moment with creativity and bring the full power of presence; to be able to expand with love and light, instead of contract in fear.
Are you called to join us? Do you know you absolutely need to connect with these energies at this time?
Register now, we will be limiting places to preserve the intimacy of the group.
In respect of the global economic situation, we have set a low price point to make this accessible to as many as possible. We would like to offer one bursary place per retreat; if you are unable to make any financial contribution at this time, please contact info@artofliferetreats.com with a little information about your circumstances.
Itinerary
All times are in EDT Sessions are 1 hr. Please allow 5-10 mins each side to give time for people to assemble and leave without detracting from the actual session. Here's a handy time zone converter to check the local times to you.
Thursday 21st May:
6 pm Welcome circle with Manuela, Oksana and Carol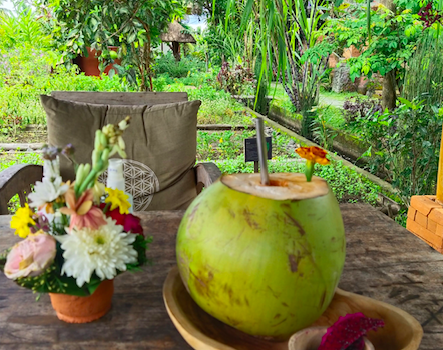 Fri 22nd, Sat 23rd, Sun 24th May:
8 am Yoga with Oksana
10 am Detox Workshop with Oksana
3 pm Nutritional Food Workshop with Manuela
5 pm Yin Yoga with Carol / Sun 24th 5pm Mantra's with Tiffany
Monday 25th May:
10 am Closing circle with Manuela & Oksana
Your Guides
Oksana and Manuela have over half a century of detox experience between them! Individually, they each have worked with thousands of people from all across the globe, assisting them to become shinier, happier versions of themselves, using the healing power of raw foods combined with yoga and naturopathic detox techniques. Joined with international teachers; Carol from Brazil will be guiding Yin Yoga, and Tiffany from Canada will offer a special music event, together they are coming together virtually from all over the world to lift your energy and help connect you back into the unlimited source power within. The energy of the retreat will be one of peaceful, nurturing reflection and contemplation, and individual transformation that powers collective transformation.
Most Frequently Asked Questions
What will be provided for the retreat?
When you book, we will send you an intake form and an email with the PDF guidelines. We recommend you start on a transitioning diet immediately to make the most of the retreat. Each day you will receive the Zoom links to join the classes. We will create a WhatsApp group for those who want to stay connected outside of Zoom.
About the liquid cleanse:
On the PDF recipe handout, we will provide recipes and menu template ideas for each day, including juices, shakes and cleansing soups. We will provide a shopping list, substitution ideas and lots of variations. Also included in the handout, you will find some easy meal recipes you can make before and after the 5 days.
What do I need for the retreat?
An open heart; a willingness to transform; a calling to empower yourself and your circle with this knowledge. A juicer or a blender.
How do I access the recordings?
You will be sent a zoom link that will give you access to all the class 'rooms' for the duration of the retreat.
By clicking the link prior to the class you will be directed to download the Zoom program which we will interface with.
The recordings will be added to a Dropbox file so you can access them if you miss a session.
What if I don't want to liquid cleanse, or don't have access to a juicer?
If you don't have a juicer, you can make juice with a blender and a milk bag, we will send you the instructions of how to do that in the ebook. You are still welcome to join us for the classes if you are choosing not to do a liquid cleanse!
More About Your Guides
About Oksana Sokol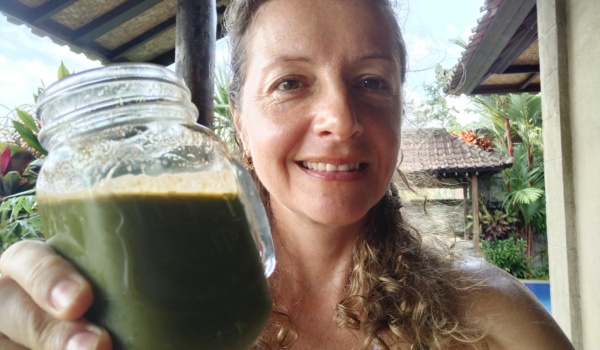 Oksana's personal journey with health challenges led her to immerse and practice nutrition with living foods and energy healing. Through nature, connection and the ability to grasp the moment of wellness she has set out to make her life her fullest expression, could life itself be her art.
The road to recovery is also redefining, with its many turns and corners, it's reinventing and fortifying a new way of being. By becoming empowered she now leads others to improve their well-being with coaching, food, movement and lifestyle choices as well as successfully guiding individuals through personalised cleansing and detox programs.
With numerous yoga trainings and certifications she now primarily teachers and practices Yoga Synergy as taught by Simon Borg Olivier and Bianca Machliss from Australia. She has spent extended time in Bali teaching yoga at Radiantly Alive Yoga Studio and on numerous retreats. She also assisted the Bali Global Foundation by creating the volunteer yoga program for underprivileged local students.
She currently runs the Detox programs at the world famous Yoga Barn in Ubud, Bali.
Yoga for her is a way of life, consciously living every moment of the day aligning her values with her actions and connections. She creates retreats and experiences with the ultimate goal of sharing ideas and inspiration about living a fuller, a more enriched life.
Get inspired by her daily life in on Instagram @oksysox.
About Manuela Scalini
Manuela Scalini, born and raised in Brazil, is an international wellness expert and professionally trained plant based and raw food chef. For over a decade, she has travelled the world teaching plant based workshops, catering wellness retreats and consulting for restaurants and spa resorts in SE Asia, USA and Latin America. When she is not traveling, she runs a personalized plant based delivery business and coaches/teaches clients in Barbados and online worldwide. She is currently co-developing two product lines to launch at the end of 2020.
A Certified Chef from Living Light Culinary Arts Institute in California, and Certified Yoga Instructor from Radiantly Alive in Bali, Manuela intwines her mixed cosmopolitan Brazilian heritage into her culinary delights, merging traditional plant medicine and modern food preparation methods.
She adopts a "Food as Medicine" approach, with a firm belief that each client will benefit from a personalized diet and lifestyle plan, as opposed to one formula fits all. Based on 12 years of study, she creates a fusion of raw food, ayurveda, functional nutrition, medicinal herbs and ancestral superfoods techniques in her culinary creations and classes.
Her focus is on the simplicity and practicality of plant based food, so that it is feasible to include it in a balanced way in everyone's daily life, thus creating a long-term transformation. "Plant based food can be inclusive, not exclusive. We can all benefit if we add more plants to our diet " It doesn't have to be radical.
About Caroline Fernandes ~ 5pm Yin Yoga Friday & Saturday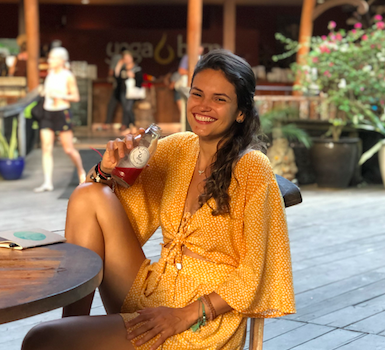 Caroline Fernandes is a certified Yoga Therapeutics Teacher at TNYT/Yoga Barn in Bali. Yoga Therapy is a fusion of Indian Hatha Yoga & the 5 Element Meridian System of Traditional Chinese Medicine.
Carol had Emotional diseases her entire life (gastritis, IBS, dermatitis,..), doctors were never able to tell what was the root cause and none of them gave instructions on how to heal the emotional.
It was when she decided to quit her career in the Luxury Market and find more meaning to life that she ended up in Bali. But it was after a 7-day Juice Fasting Detox Retreat at Yoga Barn that her life completely changed – even moved to Bali.
Once she aligned with her true Self, she started to heal. In Yin Yoga she founded her passion, learning how to cultivate awareness, presence and how to connect with the deepest parts of herself.
Following the 5 Element Theory, in her classes she works with the principle that we are like Nature, we are composed by the 5 Elements, we have cycles and we need to know how to respect and align them.
Follow and get inspired by her journey on Instagram @carol.afernandes
About Tiffany Sparrow ~ 5pm Mantra Singing Sunday 24th
Tiffany Sparrow, BMT, MTA is an accredited music therapist, singer-songwriter, kirtan artist and yogi. She currently specializes in music therapy at bedside in medical settings, weaving the power of music with breath, movement and meditation to facilitate pain reduction, emotional balance, relaxation and wellness.
Sparrow studied yoga and mantra in India, obtaining her 500hr yoga teaching certificate in Akhanda Yoga through Yogrishi Vishvketu as well as recording two mantra/kirtan albums with local traditional musicians.
She has traveled extensively around the world and brings her awareness of global music and holistic spiritual and health practices to her work as a clinician and educator.
To know more about Sparrow: https://www.sparrowharmonix.com/
Please note, as the classes are recorded, there are no cancellations or refunds. Any questions, please email oksana@artofliferetreats.com.